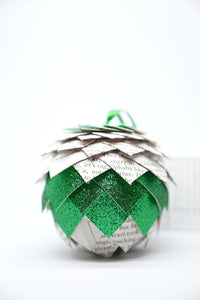 Wicked + Emerald Glitter Book Page Ornament
Enjoy your favorite book as a beautiful handmade ornament!  Made from carefully folded pages of the Gregory Maguire classic, and accented with emerald glitter, it's sure to delight any bookworm. 
Ornaments are all made-to-order and may vary based on edition/age of book used.